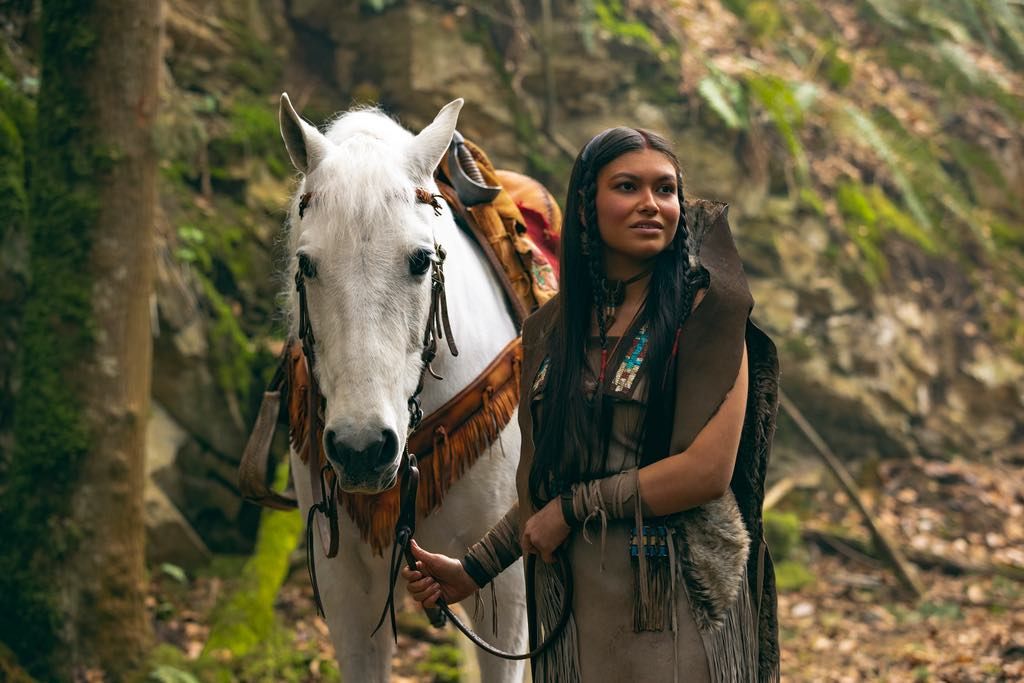 Article content
Alyssa Wapanatâhk admits she was shy growing up and hated the thought of acting. That changed when Wapanatâhk—who was raised in Conklin and Fort McMurray before moving to Spruce Grove as a teenager—auditioned for a documentary that needed actors for reenactments. Her shoot lasted three days, but Wapanatâhk was hooked.
Article content
Next month, Wapanatâhk will be seen as Tiger Lily in Disney's Peter Pan & Wendy. The film is directed by David Lowery and stars Jude Law, Jim Gaffigan, Alan Tudyk, Ever Anderson, Yara Shahidi and Alexander Molony. The live-action Peter Pan film premieres on Disney+ on April 28.
Article content
The cast, crew and pretty much all of Disney knows the 1953 animated film has aged badly in its depiction of Indigenous peoples. The production consulted Indigenous experts on how Tiger Lily and her Nation should be presented. Wapanatâhk also had her Cree heritage reflected in Tiger Lily.
Once production ended, Wapanatâhk filmed Bones of Crows. The movie is about Aline, a Cree woman who survives the residential school and becomes a code talker during the Second World War. Wapanatâhk plays Perseverance, Aline's sister who has a different path after the residential school.
Article content
Wapanatâhk is also an emerging filmmaker. In 2019, she was selected to create a short film with the Indigenous Storyteller program through Storyhive, a Telus-funded program focusing on independent filmmakers in Alberta and B.C.
The $20,000 grant led to a nine-minute drama Wapanatâhk wrote, produced and directed titled The Boy and the Braid. The story is about an Indigenous boy's cultural journey as he grows up with braided hair on and off reserve.
Fort McMurray Today spoke with Wapanatâhk about her experiences as an actress and filmmaker, and her thoughts on Indigenous representations in entertainment. Our last profile can be read here. This interview has been edited for space and clarity.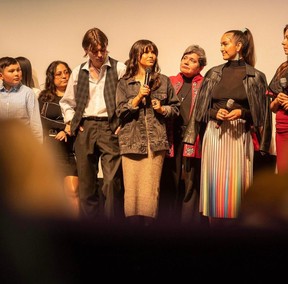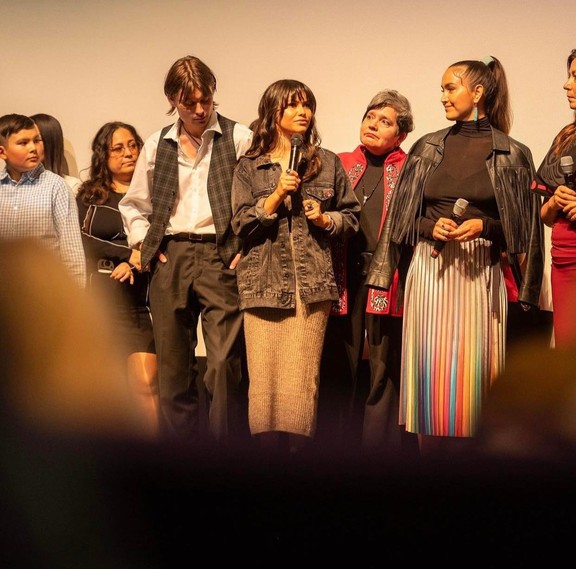 Peter Pan & Wendy is a massive production with some huge names attached to it. What was it like when you learned you were cast as Tiger Lily?
Article content
It was really nerve wracking at the beginning. I was thinking 'Oh my gosh, I'm going to be working with Jim Gaffigan and Jude Law and Yara Shahidi and Ever Anderson and Alex Molony. Most of them are huge stars already. All the Disney producers and David Lowery were going to be there. I was walking in pretty green.
But I also knew I was there to do a job and there is a reason I'm in the room with those people. When we started everything clicked into place and went the way it had to. It was special.
Everyone was really great to work with. I walked onto set one day and saw Jude in one of his scenes. He was doing improv and I happened to be there. It was amazing to watch. I'm inspired by him and he is an amazing actor.
How does the film feature Tiger Lily and Indigenous people and what did you bring to that experience?
Article content
David Lowery is a caring person and I knew he was taking really good care of everything. He reached out to me early before production began and asked if I wanted to bring in my own Cree heritage. From that point on, I was really into it.
Tiger Lily and her tribe are Indigenous to Neverland, but we did root everything in my own Cree culture. She speaks Cree fluently as well as English. Her costume is made from a hide with beautiful, hand-made artwork with porcupine quills and beadwork. It was all done by an Indigenous designer. Who Tiger Lily is as a person is based on my own Cree teachings.
While we were filming, I made time for prayer and smudging and connecting to my character. That started me off on the right foot each morning.
Article content
Halfway through the process, we brought in my adopted Mushum (grandfather). I asked him to speak to the crew about why this is such a big deal. We did a little ceremony for the film, too. When he spoke, he touched everybody. It was a beautiful day and there were lots of tears.
We were also filming on Sts'Ailes land and they did a welcoming dance for us.
When filming wrapped, you began production on Bones of Crows. What was it like switching to a film with a different vibe?
It was a really heavy experience at some points. It was a huge production, it was the largest Indigenous cast for a TV show or film. My scenes were very heavy and I treated them carefully to protect myself.
But it was also a very wonderful experience to work with Marie Clements and see her creative eye. As a director, she is an amazing writer and a great person. She was like an auntie and taking care of us the whole time.
Article content
Everybody had a piece of their heart put into it. Pretty much everybody who was there had a direct connection through their families being to the residential schools or the crisis with missing and murdered Indigenous women, girls and two-spirit people (MMIWG2s+).
My grandparents on my father's side went to residential school. My auntie Elaine Alook has been missing for about 20 years now. Those things I carried were with me during the entire film process.
There were so many times when people had to leave set to compose themselves. There were elders and counsellors there, and smudge for people who needed a moment.
At first, I thought 'I don't know if I can do this.' I read the script and thought this was really heavy stuff and I had just finished with Peter Pan.
Article content
I had a big talk with production and the director, and they believed in me. It's one of the most important roles I'll ever have. I knew it was for the right reasons and we're working on this healing journe together.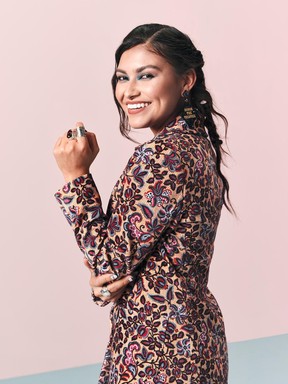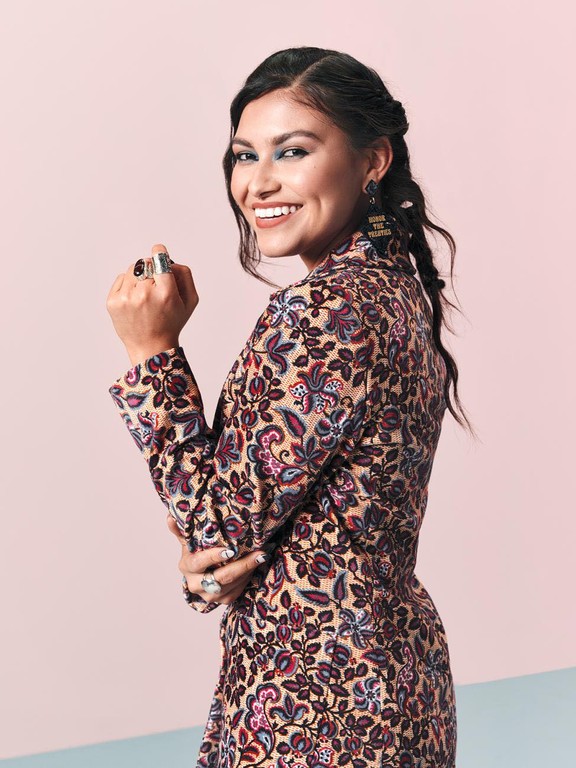 As a filmmaker, what did you take away from these two big experiences?
When I'm on set, it's educational for me. I'm obsessed with TV, film and learning about everyone's roles. I like observing what everyone is doing, how they're doing things, how fast they're doing things and how they reach that level and make things work.
It's really magical to sit back as a bystander and watch everything unfold. It's always a teaching moment because everything is so different when you're on set.
How do you see Indigenous representation in entertainment today?
Article content
There's a huge wave of representation. Native people are just getting started, but there's also representation from the LGBTQ+ community. We're also seeing more representation from Black, Asian, South Asian and BIPOC creators as a whole.
Everything is becoming more diverse and that's beautiful to me. To see the world opening up feels so right and even in the next 10 to 20 years there will be more. I'm excited to see what my daughter will experience when she's older.
I hope we can get the message out to the youth of our communities that anything is possible. They can do big things and it's OK to want big things. Sometimes it's hard to realize that.
Fort McMurray Today is launching a weekly newsletter. Have the news sent to your inbox by signing up for the newsletter here.