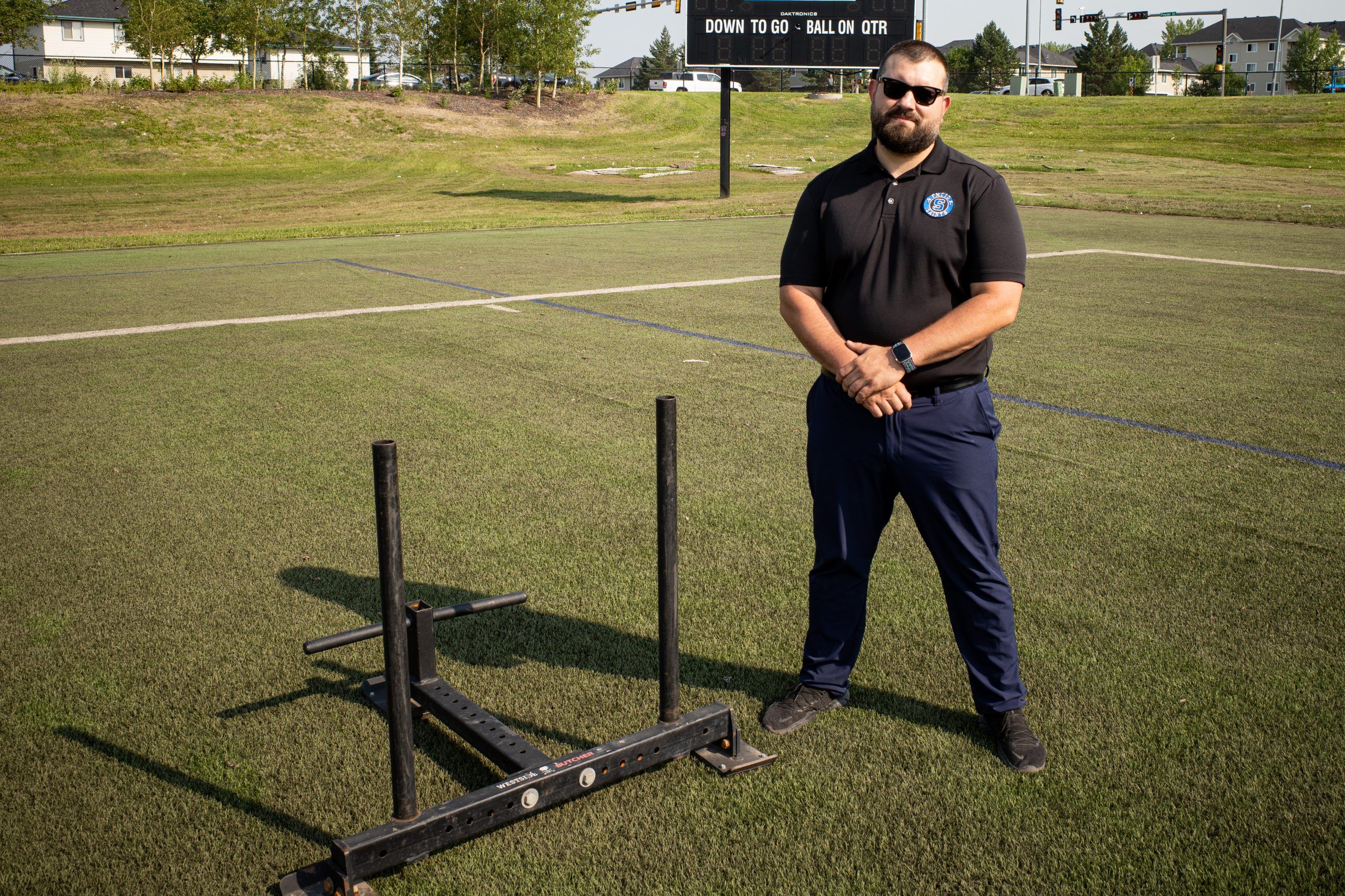 Article content
The $15,000 donations come from J&S Bridge Contruction and Yeti Roughrider Rentals. Kevin Garbuio, the team's head coach, said in a message the money will replace jerseys, 24 football helmets and seven sleds.
Article content
"Their generosity has not only restored our practice equipment but also renewed our faith in the power of community," said Garbuio in a Wednesday statement. "With their support, we are determined to make a triumphant return to the field, better equipped than ever."
Garbuio had been fundraising to replace the equipment when the donations were announced on Wednesday. Replacing the equipment was a priority because it was "the backbone of the Saints' training program," said Garbuio, and was also shared with other local football teams and leagues.
Article content
Losing the original equipment was a blow to the team's morale and created a massive training hurdle ahead of the fall season.
"The response from local businesses has been nothing short of inspiring," said a statement from the team.
FMCSD Saints will spend most of their training and home games at Father Mercredi High School. The field the team usually uses at Timberlea Community Park has been destroyed from years of flooding and vandalism.
When Garbuio inspected the field last week, it was covered in garbage and turf was peeling. There were sections covered in spray paint and evidence of fires. Garbuio once found the smouldering remains of a tire fire. He also says an athlete got a staph infection from the field.
The field was built in an existing dry storm pond in 2012. Without any gates, fencing, cameras or lighting, Garbuio says the field has become a popular target for late night partying and vandalism.
The municipality says the parks department has met with the field's designers. Internal departments are assessing damage to the field to determine next steps. Garbuio has also been speaking with the department and Mayor Sandy Bowman about the issue.
Garbuio estimates it will cost roughly $3 million to repair the field, although the municipality has not yet calculated replacement or repair costs.
Get the news in your inbox every Friday morning by signing up for our newsletter.