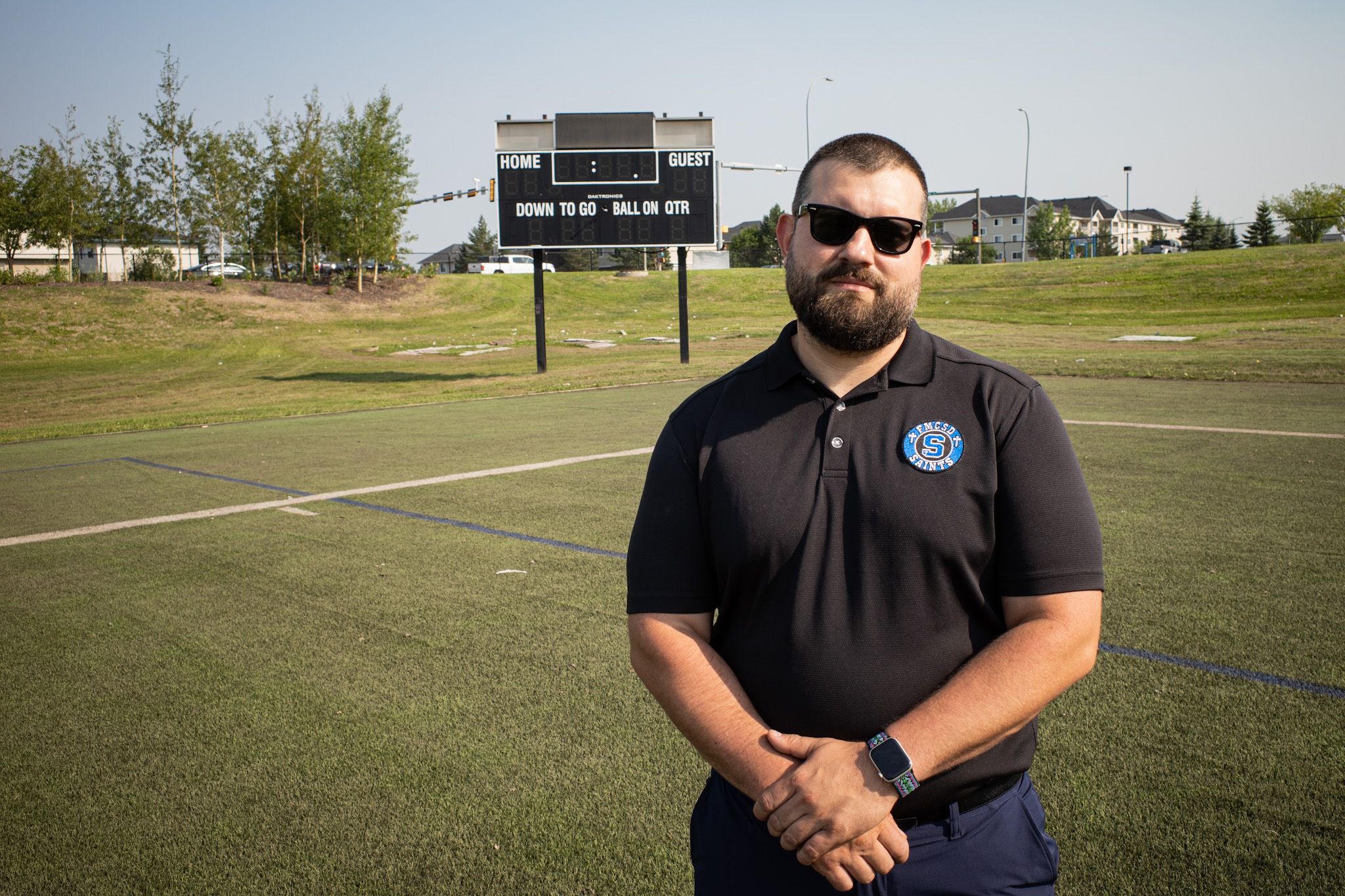 Article content
The football field at Timberlea Community Park is usually used by the Saints, the football team of the Fort McMurray Catholic School Division, and other football clubs like the Fort McMurray Ravens. But the field is closed for the season after it was destroyed from years of flooding and vandalism.
Article content
Kevin Garbuio, the coach of the Saints and the vice principal of Holy Trinity High School, inspected the field on Wednesday afternoon. The field was covered in garbage and turf was peeling. There were sections covered in spray paint and evidence of fires. Once he found the smouldering remains of a tire fire. He also says an athlete got a staph infection from the field.
Article content
Rust and mould from flooding has also destroyed roughly $30,000 worth of equipment stored nearby. He estimates the field needs at least $3 million before it can be useful, although the municipality has not determined repair costs. Garbuio is raising money to recoup the costs of the destroyed and damaged equipment. Replacing this equipment is a priority since it is shared with other local football teams and leagues.
Article content
"This field should be a perfect high school field if it was maintained and protected. It has the look, it's in-between two schools we pull from," said Garbuio. "This field is in a constant state of disarray."
The field was built in an existing dry storm pond in 2012. Years of heavy rainfalls and flooding has taken its toll on the field. Constant raining around June 21 caused significant flood damage when debris blocked the storm water system from draining.
Another challenge facing the field is how open it is to the community. Without any gates, fencing, cameras or lighting, Garbuio says the field has become a popular target for late night partying and vandalism.
"I've never seen a field like this with this much access to the community. While I do love that the public can use it, there should be some sort of restriction to it," he said. "It is used and it is a great resource. We want to show it off because not a lot of high schools have a field like this, but unfortunately it's not in the best condition right now."
Article content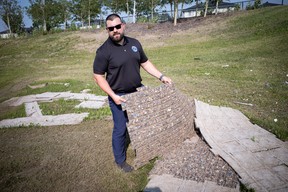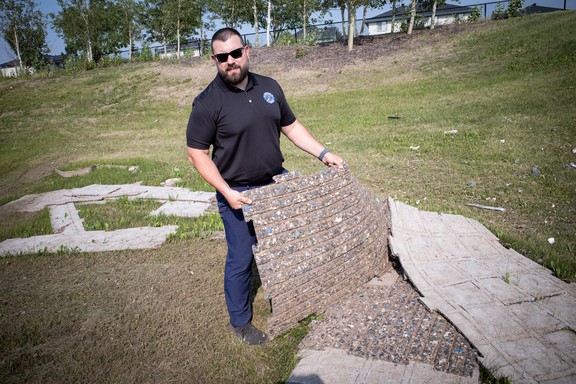 The municipality says the parks department has met with the field's designers. Internal departments are assessing damage to the field to determine next steps. Garbuio has also been speaking with the department and Mayor Sandy Bowman about the issue.
The team will share the field at Father Mercredi High School, although the school doesn't have a scoreboard or proper lighting. The field at Fort McMurray Composite High School already sees heavy use by Keyano's soccer team. It is too expensive to practice at Shell Place, but Garbuio said the team uses it when a team travels to Fort McMurray to compete.
"We want to have home games because it cuts our costs and our expenses. We do get big crowds, we get over 1,000 people at some of our games. There's not much seating at Father Merc but at least here we have the hill where people can sit," said Garbuio.
"We're really nervous about what we're going to do going forward and where we're going to play games. We want to give a proper atmosphere to our kids."
Get the news in your inbox every Friday morning by signing up for our newsletter.